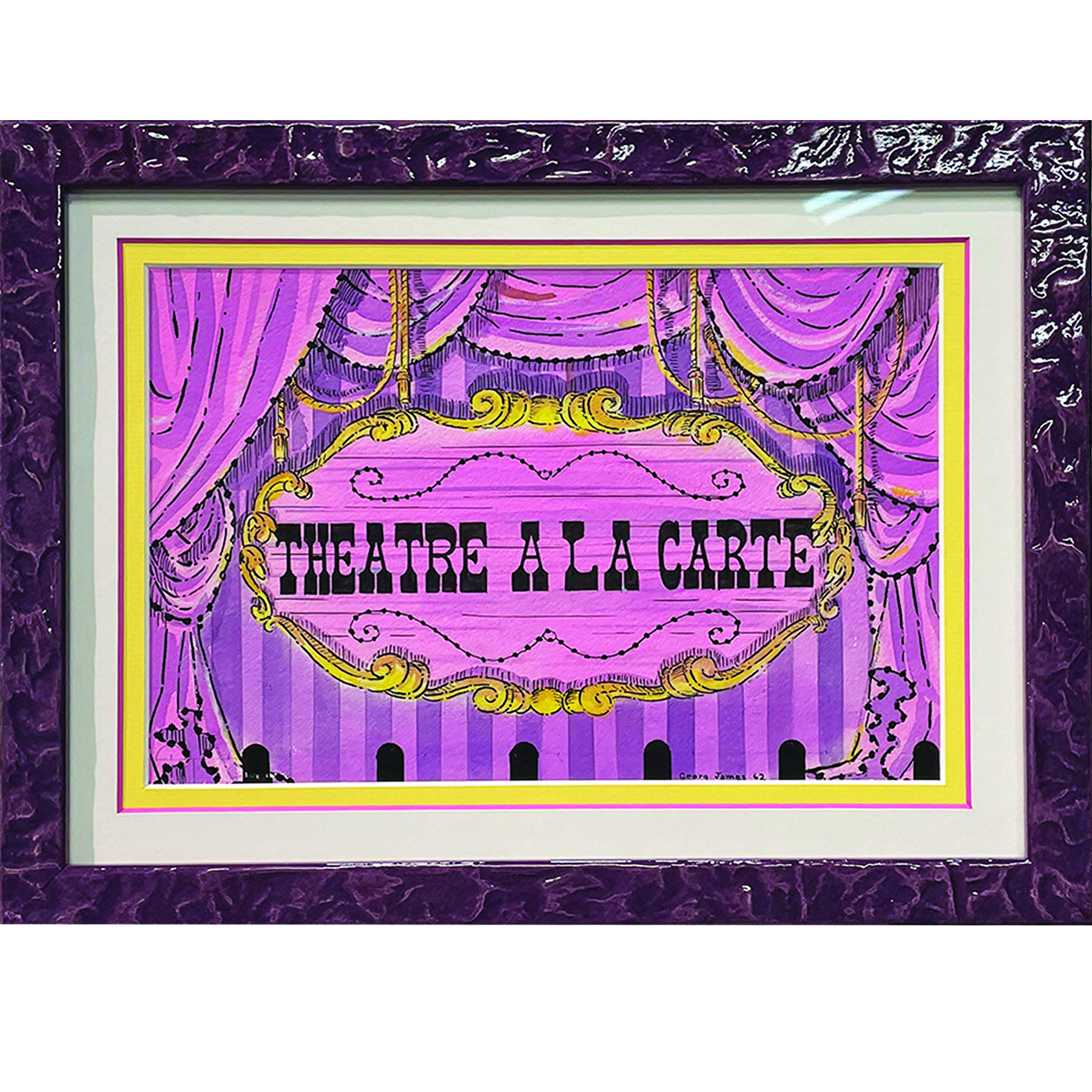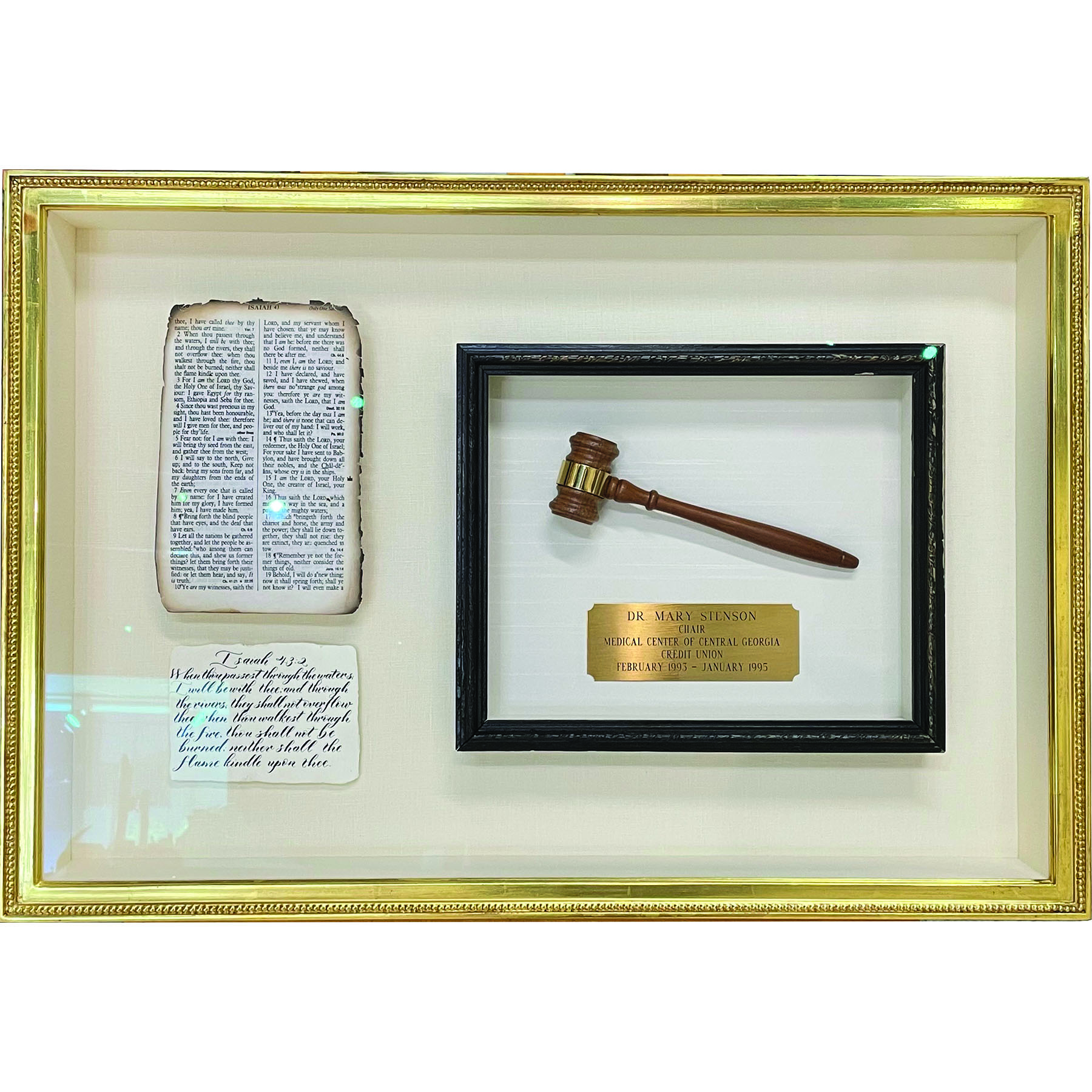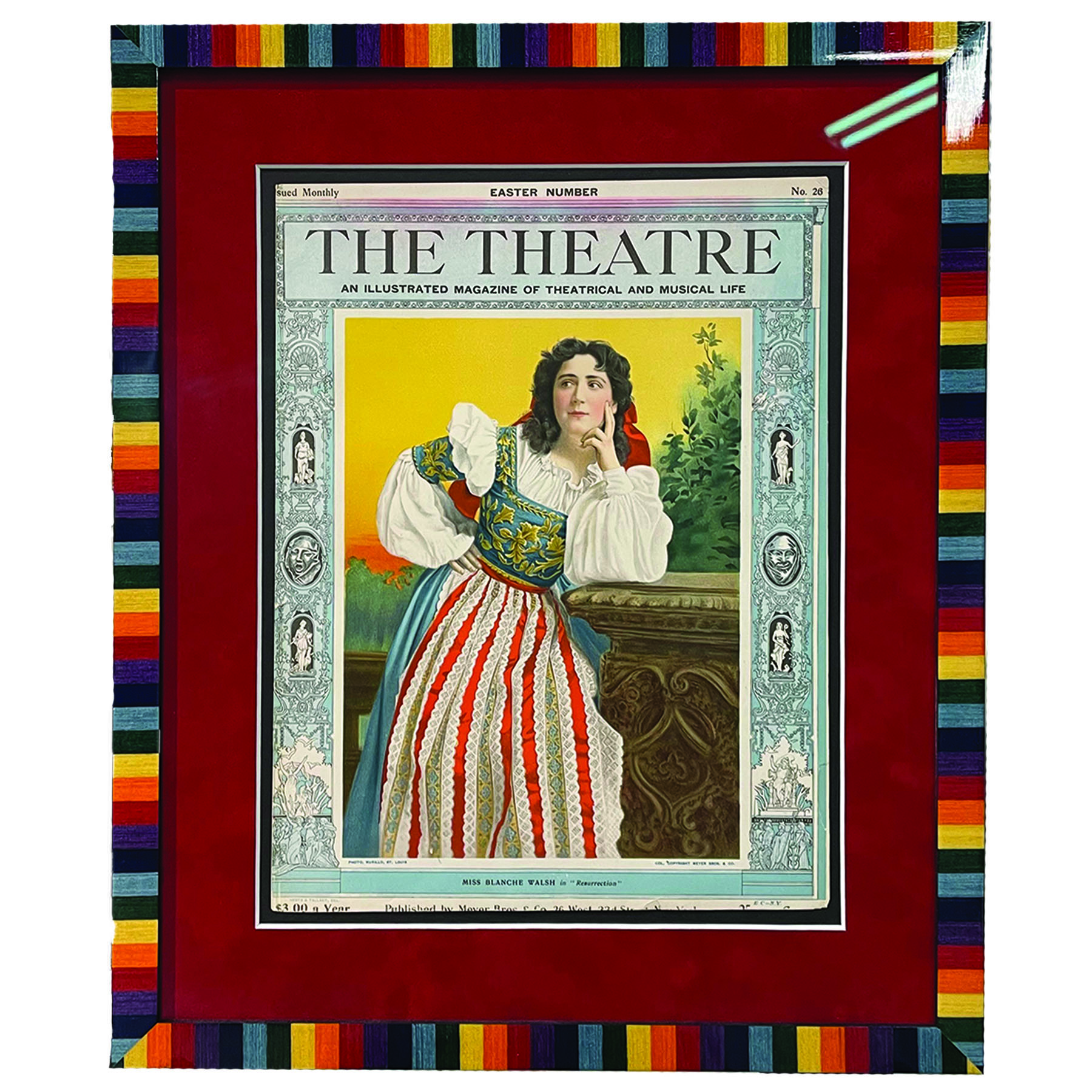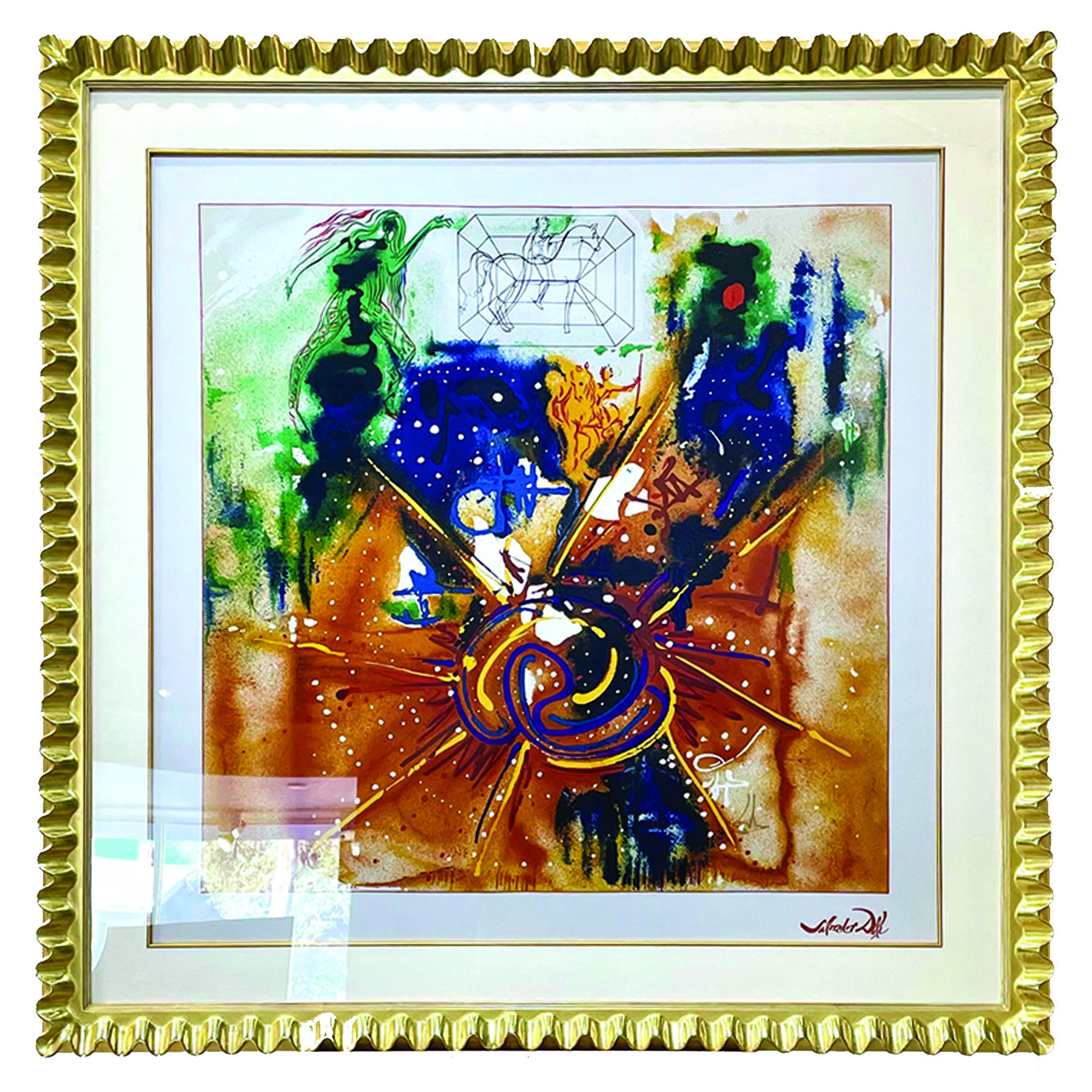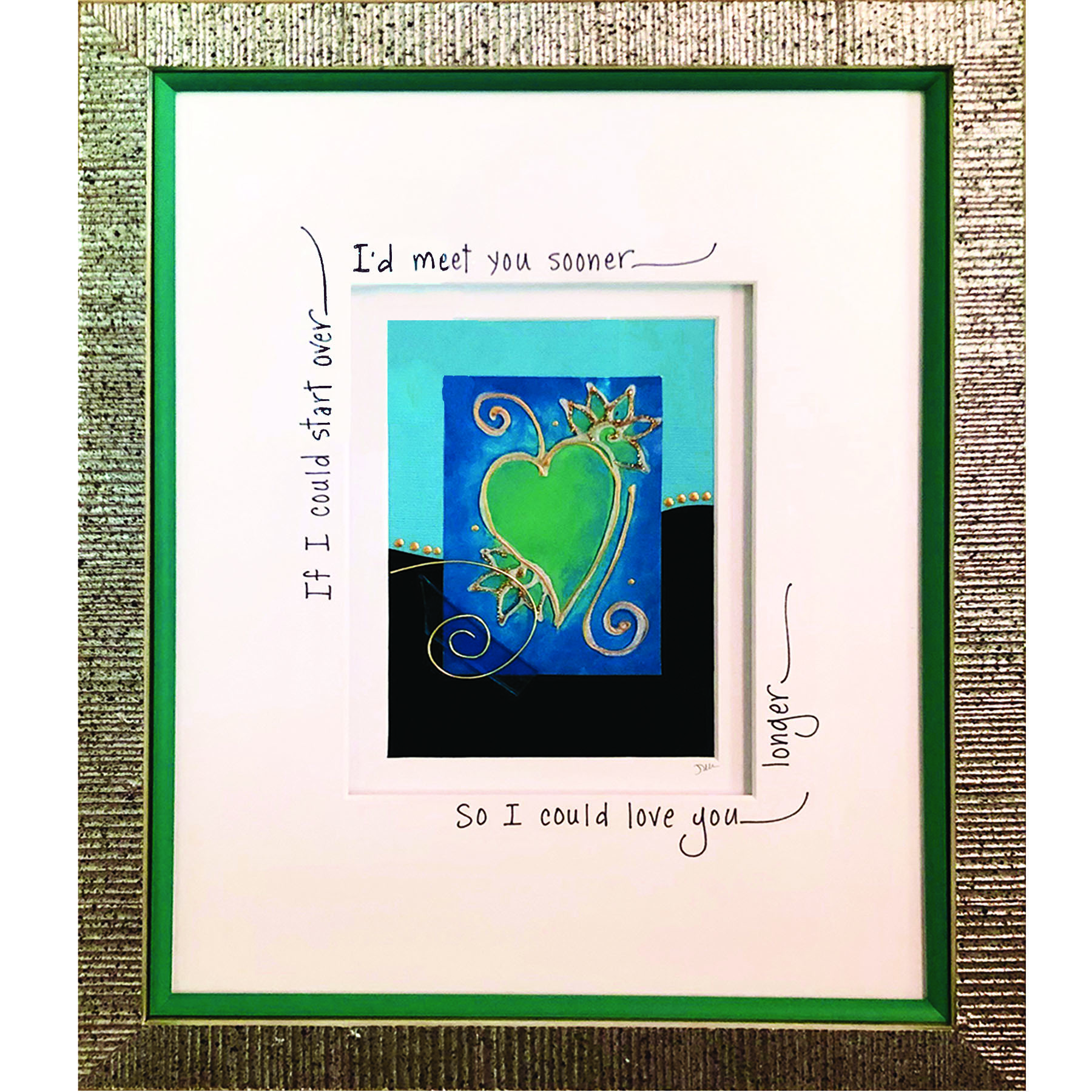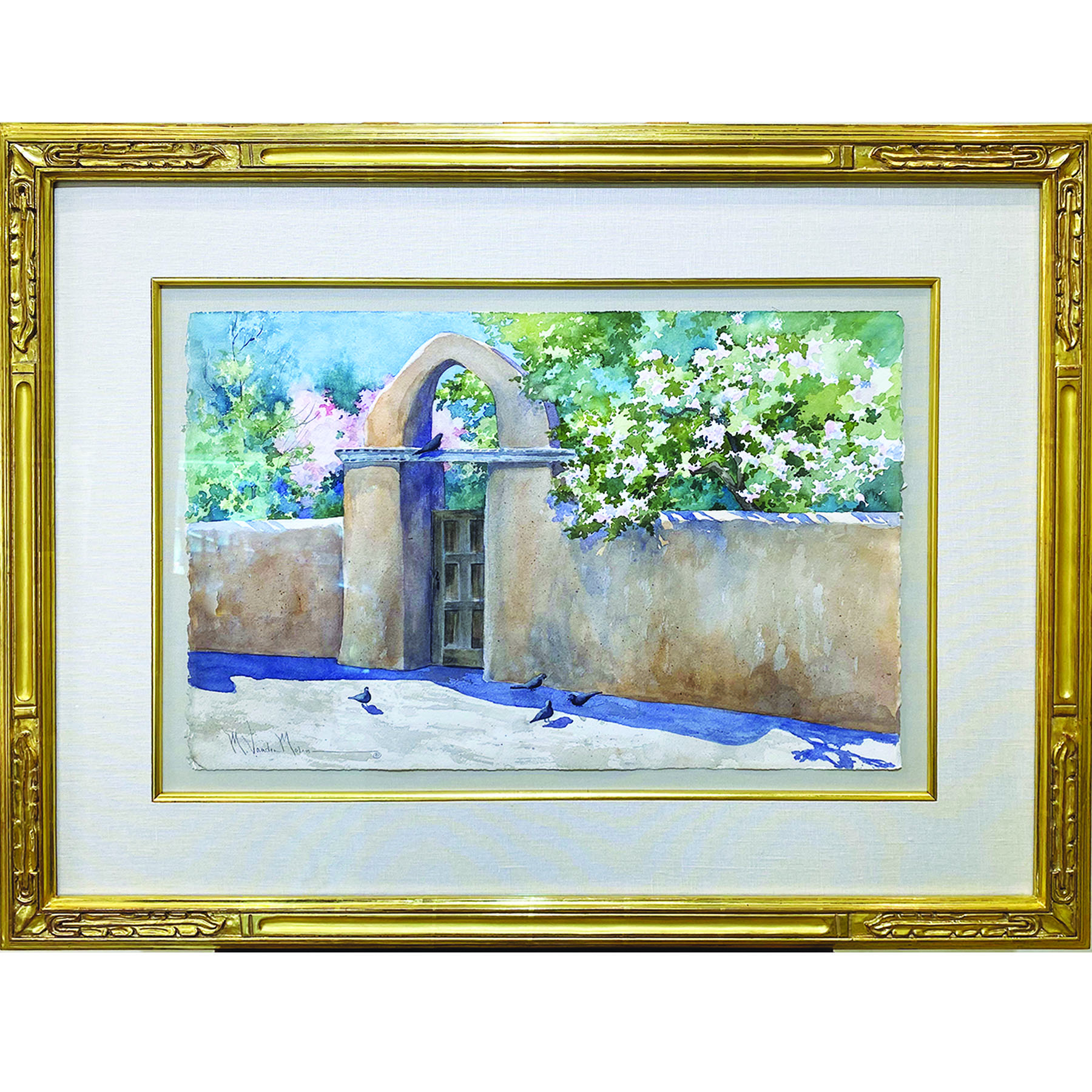 design. CRAFT. PRESERVATION.
Michael Murphy's renowned frame designs range from quality entry-level frames to one-of-a-kind, hand-carved masterpieces. With over 40 years of experience and the largest selection of custom frames in the Southeast, your project will receive the highest level of design and archival, museum-standard quality. There is no project that is too difficult or unique — we always rise to the challenge.
All retail framing is backed with a lifetime guarantee for your satisfaction. Come in or call the gallery at 813.902.1414 to schedule an appointment with one of our expert frame designers or Michael Murphy himself.
Transform a handmade frame into a stunning mirror for an additional $50. Contact the gallery for more information.
GOAL: The client received this print as a gift from his artist friend and wanted a fitting frame for it but was not sure how he wanted it to look.
PROCESS: Michael Murphy worked with the client to explore different directions and moods that the frame could convey (see bottom left photo). They ultimately decided to bring out the drama of the piece, focusing on the image of the snakes and the bold black text. The resulting handmade, one-of-a-kind red leather frame mimics and highlights the snakeskin pattern of the print while the black mat behind the floated print deepens the overall contrast and drama.
RESULT: The client ended up liking the final framed product even more than the original piece!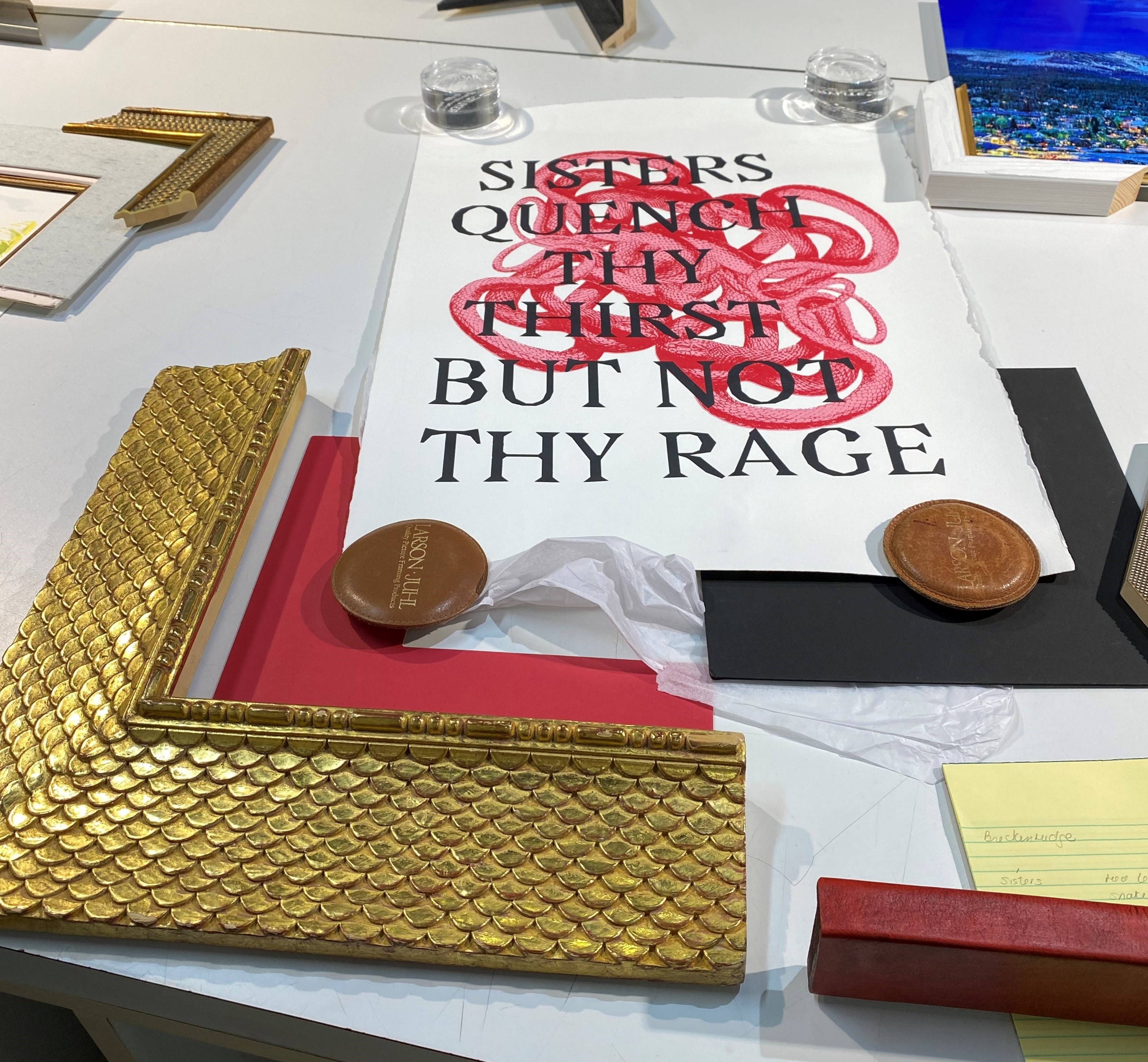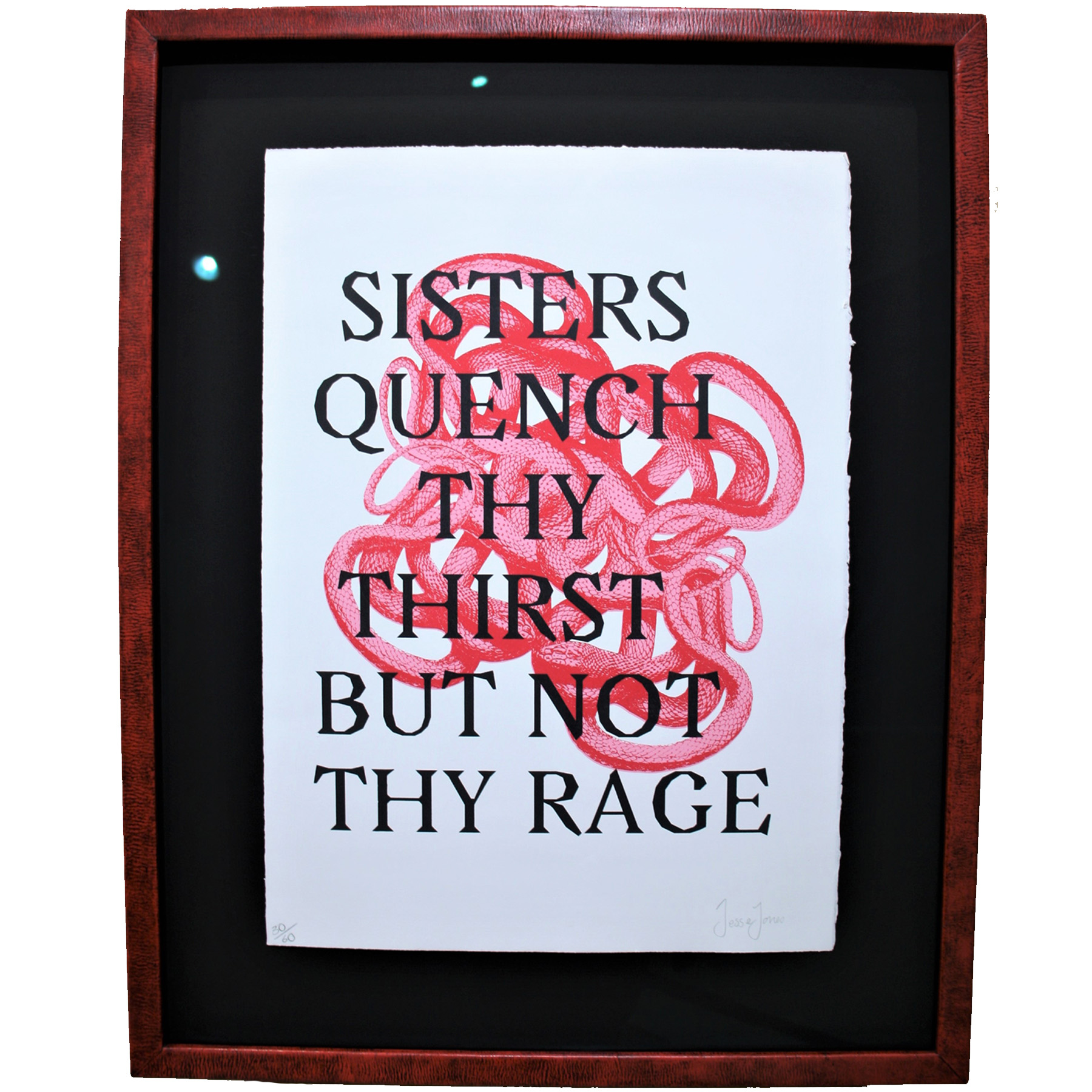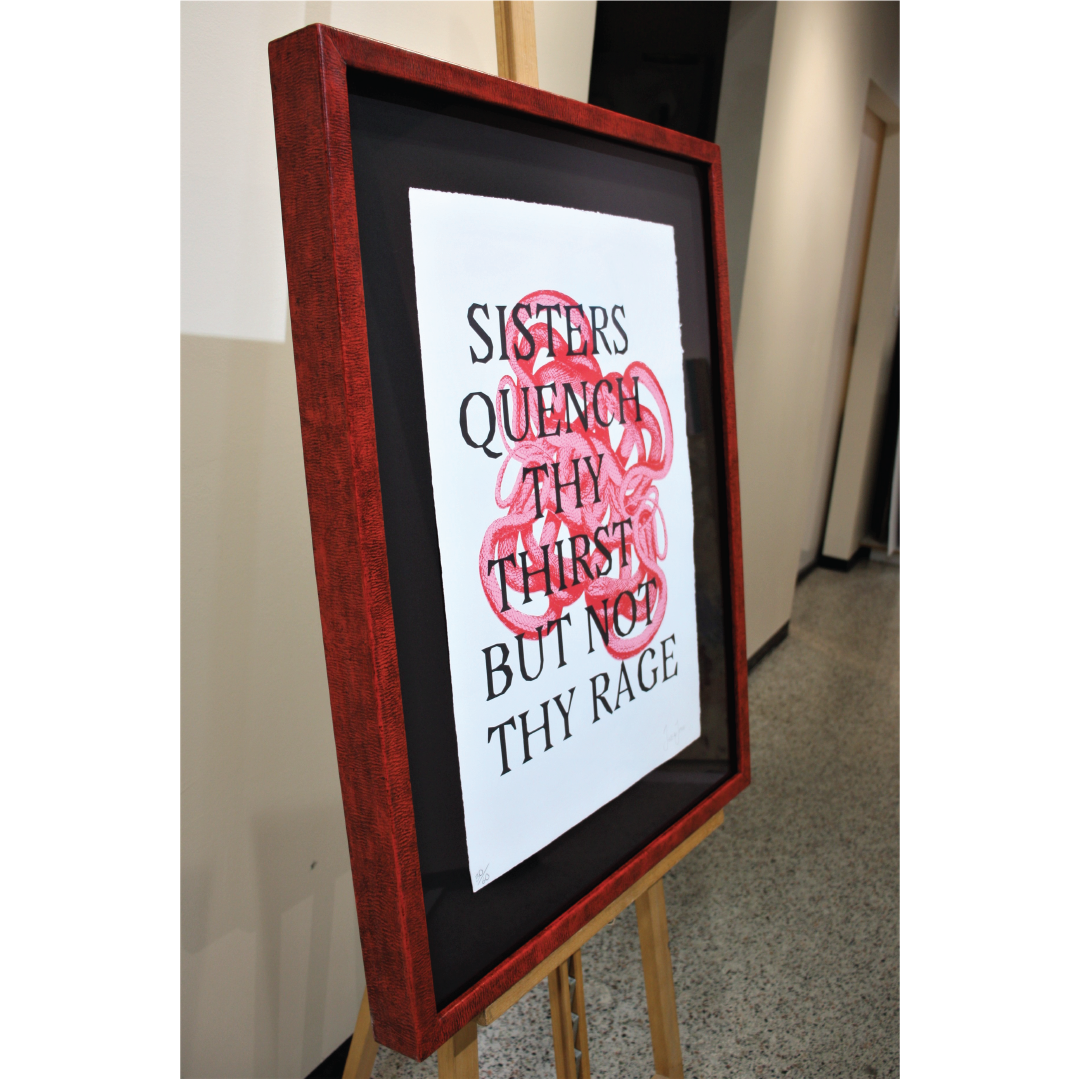 GOAL: The client bought this rare scarf designed by Salvador Dali at an auction in England. What better way to show off and preserve her purchase than a custom frame?
PROCESS: Michael Murphy worked one-on-one with the client to select a frame that would bring out the surreal and offbeat character of the scarf's design and designer. The final choice was a hand-carved, one-of-a-kind 22 karat gold frame. He ensured that the scarf could come out of the frame in the same pristine state it went in.
RESULT: An eye-catching and well-preserved display of a gorgeous and unique art piece!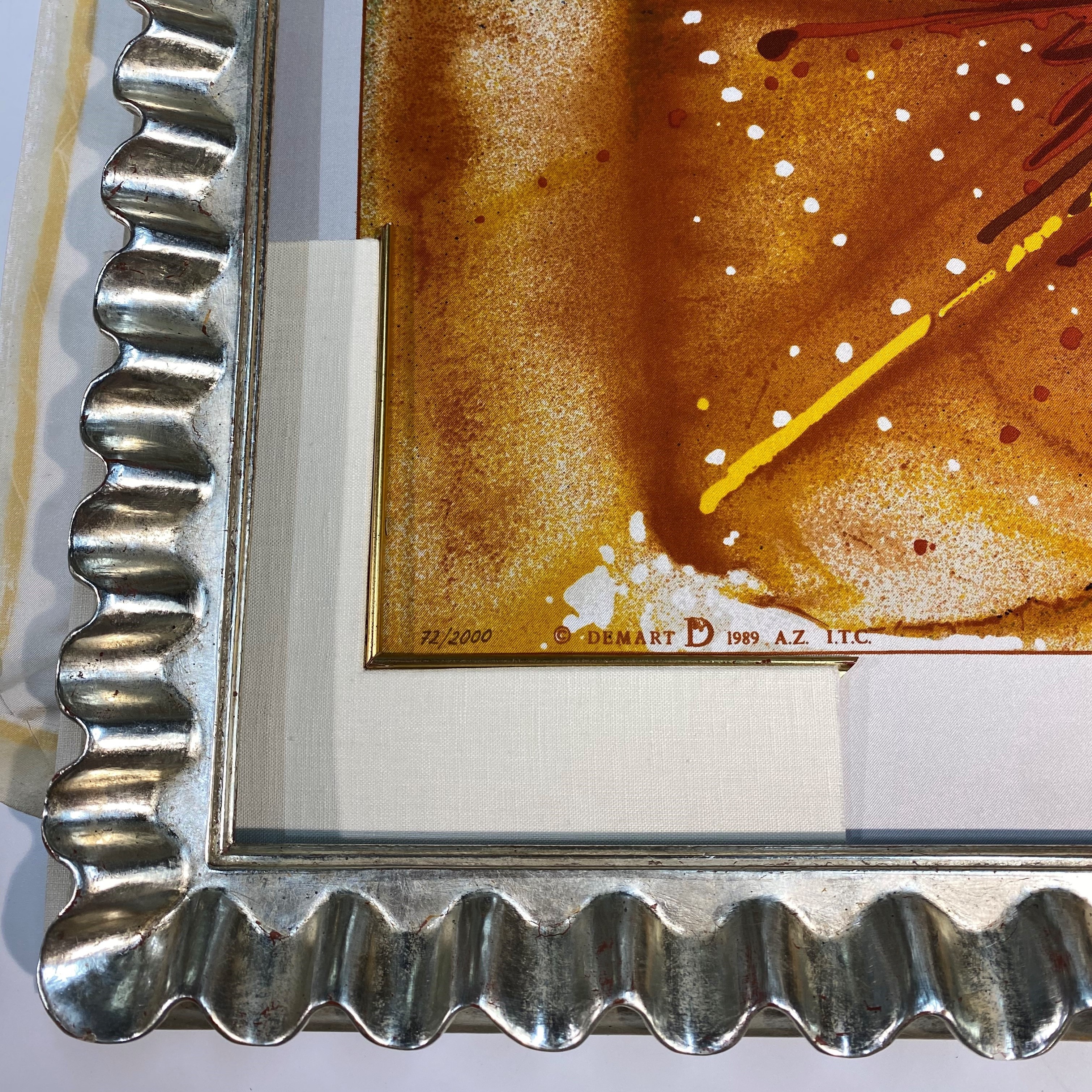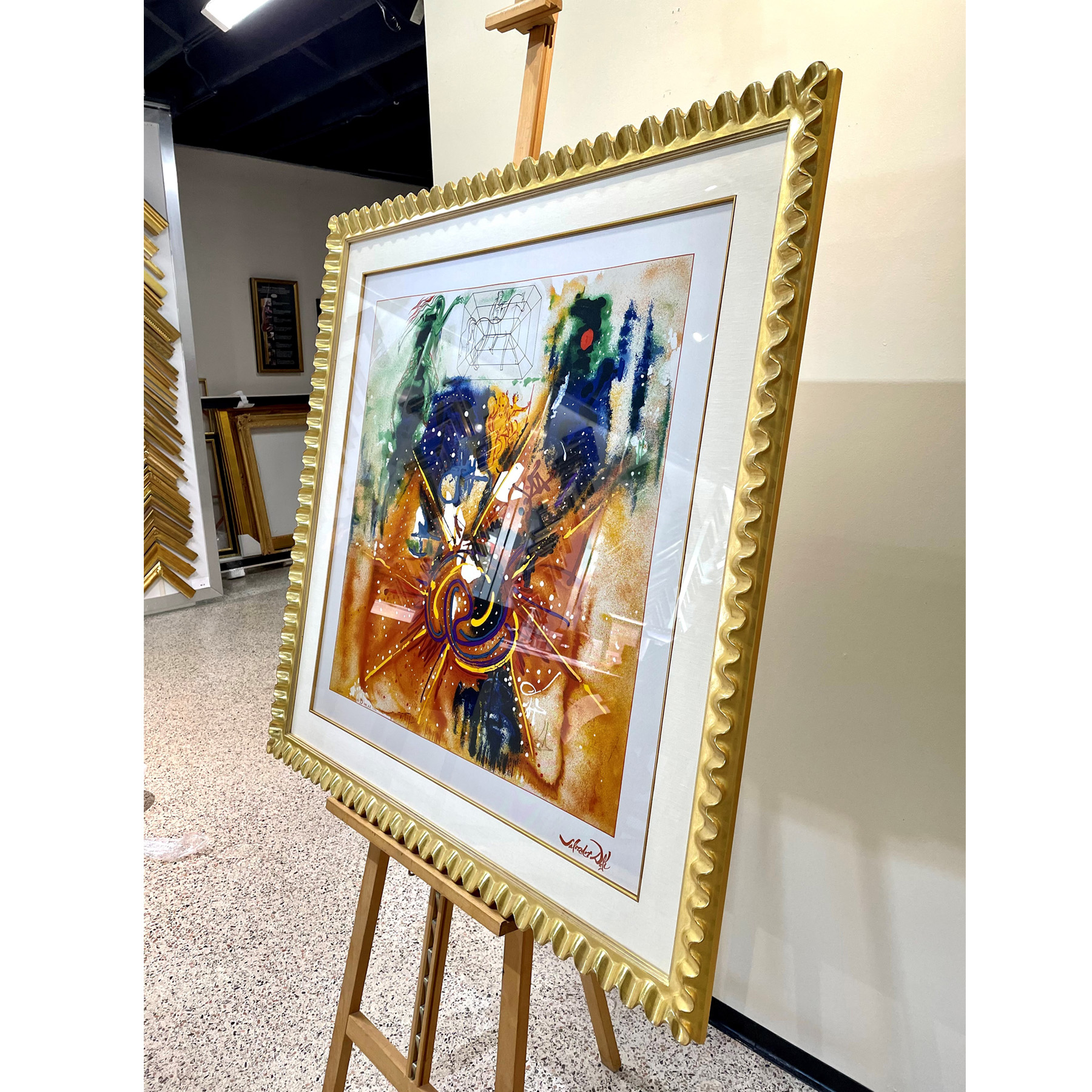 GOAL: The client wanted to repair and display his late mother's treasured possessions as a memorial.
PROCESS: The items to be framed had survived a fire and were in a deteriorated state when they came to the gallery. Michael Murphy carefully disassembled, cleaned and clear-coated the gavel frame, rebuilt its interior, and reinstalled the gavel. He then created a 22-karat custom gold shadowbox and floated the Bible page and calligraphy page.
RESULT: A beautiful memorial that will preserve and pass on the memory of the client's mother for years to come.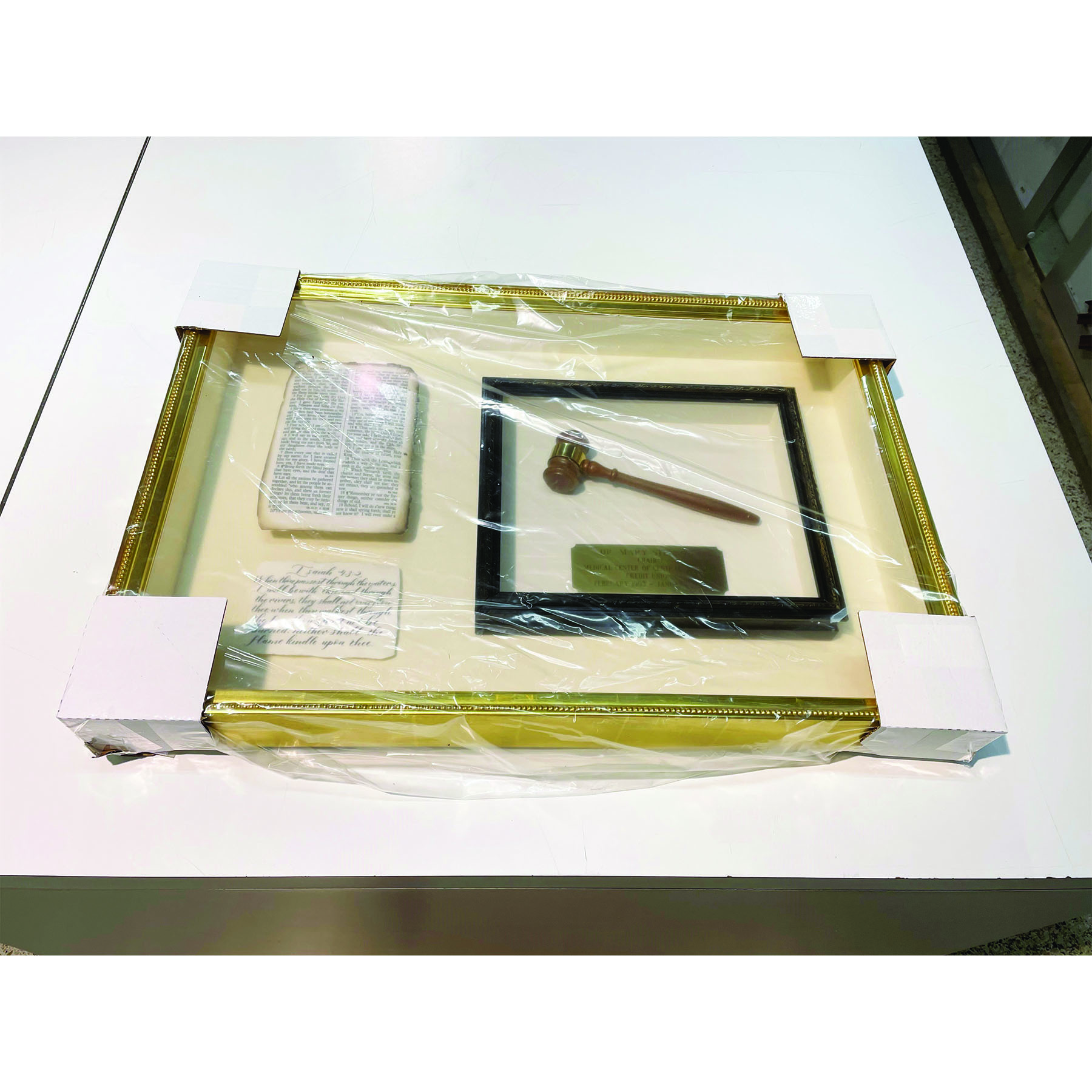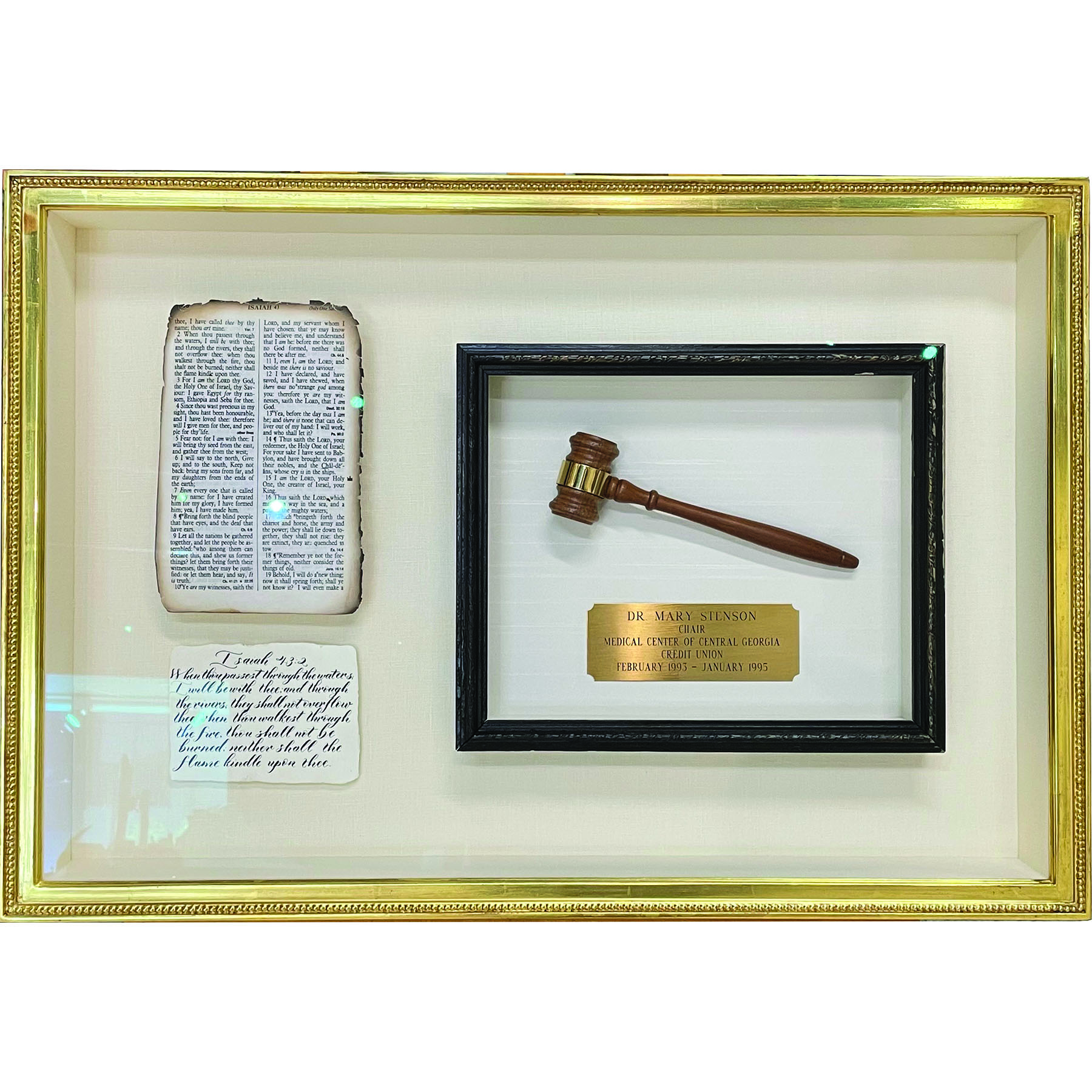 HANDMADE FRAMES BEHIND THE SCENES