Artist Interview | Sara Conca
7/1/2021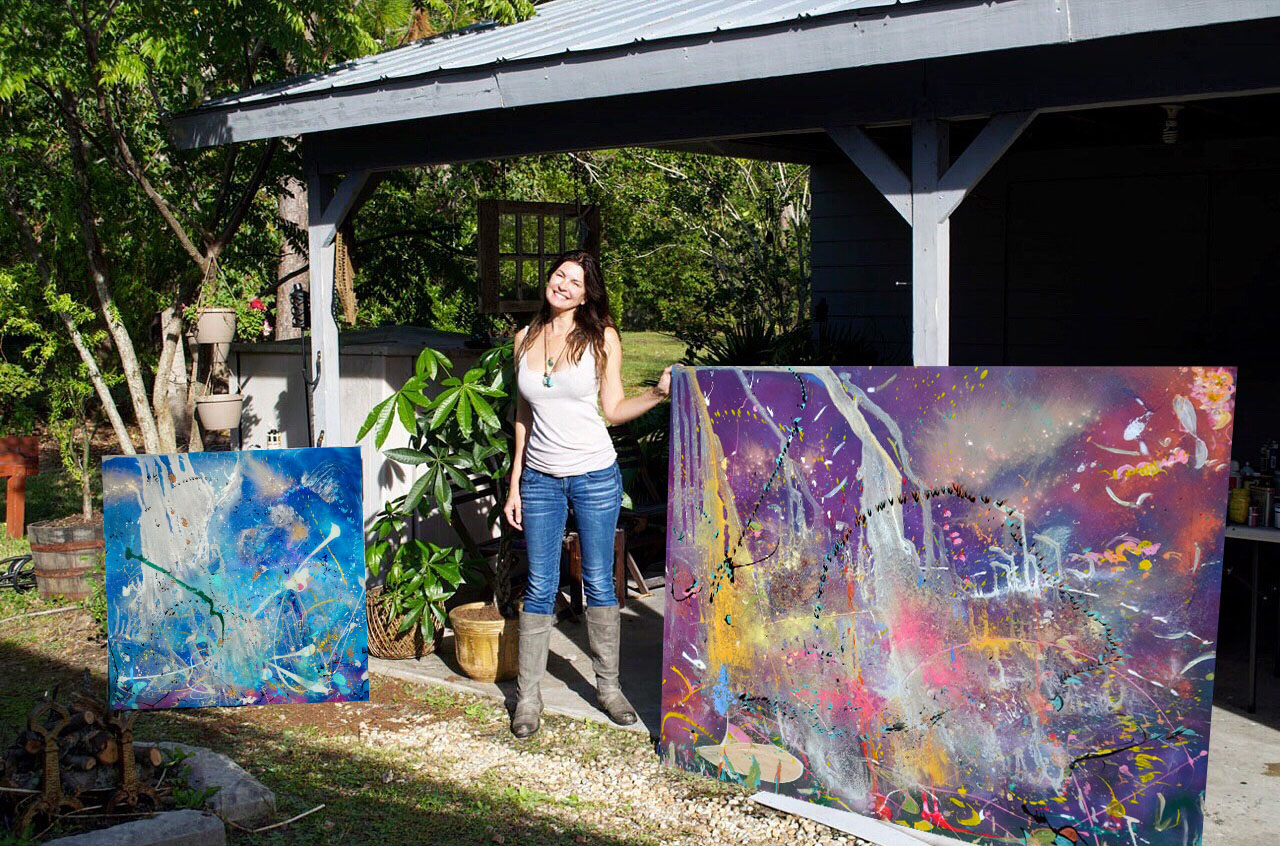 Image: Sara Conca poses with "Seacrest" (left) and "Love Struck" (right) at her home in rural Florida
We sat down with gallery artist Sara Conca to discuss everything from her art influences to her studio space to an exciting current project!
1. What is your background? How does it inform your art?
I've always had art in my heart! Looking back, my childhood had a lot of ups and downs. At seven years old I would go to the creative part of my mind – my "secret place" – to feel better. Being wild and creative and thinking outside of the box gave me an outlet. I would even melt down crayons with a wood burner onto a piece of wood to make my first abstract paintings (which I still own!). Since then, I've had a long and successful career as a model during which I traveled all over the world. I studied at the Ateliers D'Art De St. Maur Des Fosses in Paris and then lived in Manhattan for many years, fully supporting myself as a painter while working closely with fashion icons like Ralph Lauren. It was so inspiring. The places I've visited and the people I've worked with have definitely impacted my art. To this day I return to that creative realm in my mind to fill my work with emotion and to connect with people through my art.

2. What ideas do you return to regularly in your art?
I make giving pieces – they create a connection between the viewer and the flow of the universe. Nature is a beautiful source for healing. As a plen aire artist, I draw on the organic beauty of my surroundings.
My painting technique pushes these ideas even further. Traditionally, artists paint from back to front – creating their background, then middle ground, then foreground, controlling each step along the way. I paint in reverse on the back of a clear sheet of acrylic, so the first marks I put down are the foreground of the painting. I have a bit less control with this technique. There's no way to take back any mistakes - so I just accept them. I can have an image in my mind that I want to create (and, being both ambidextrous and dyslexic, it's easier for me to think in reverse visually), but ultimately, I rely heavily on prayer and intuition so that my idea will come through and the right energies will jump in. By working in reverse, the work becomes pure and primal and has its own signature print.
3. Who or what are your main influences? What inspires you?
When I was younger, my main influence was Salvador Dali. Later, I was inspired by de Kooning and Joan Mitchell's works. Now, I draw most of my inspiration from my natural surroundings and my innate will to create. I live on the banks of a river in a very rural part of Florida, so my home constantly fuels my art.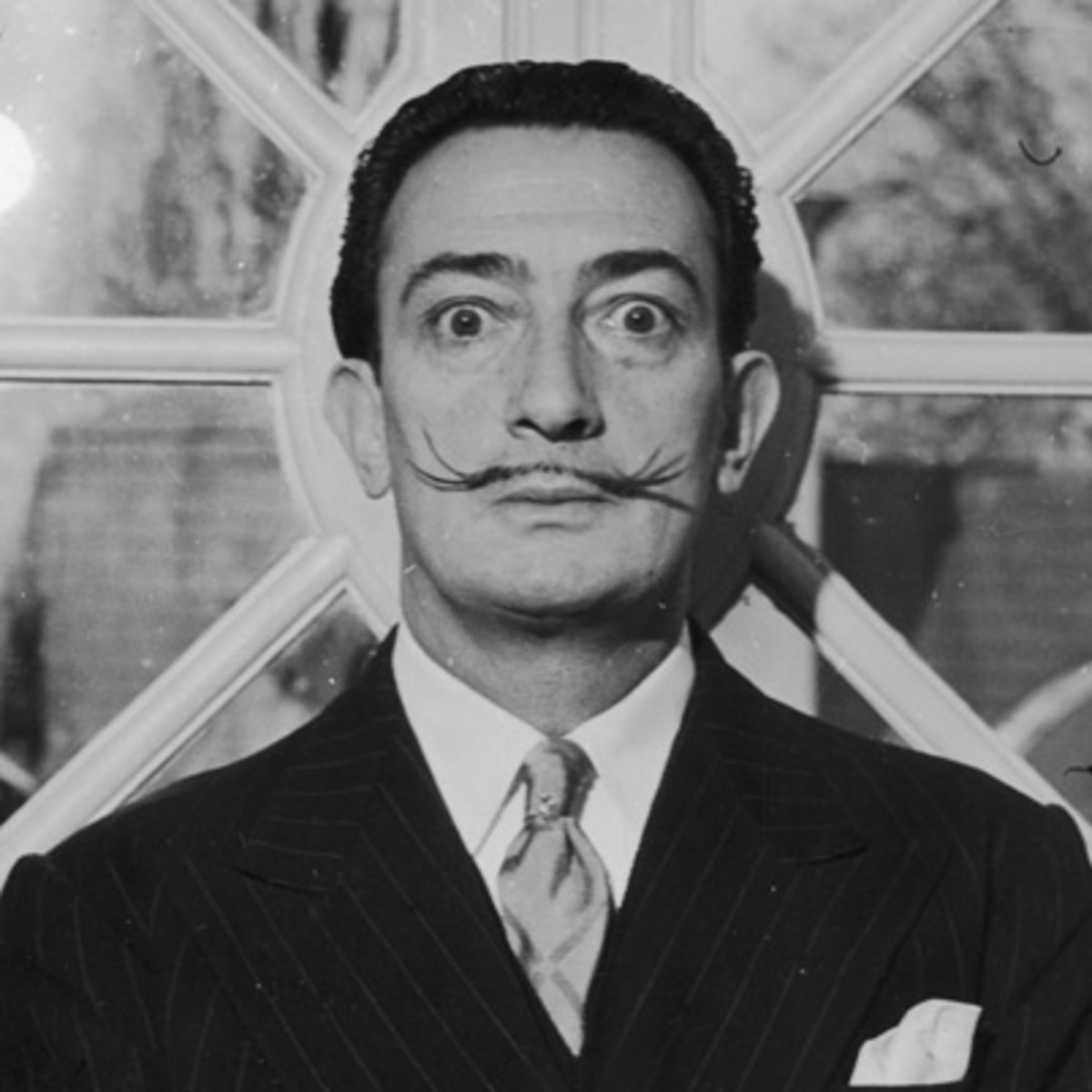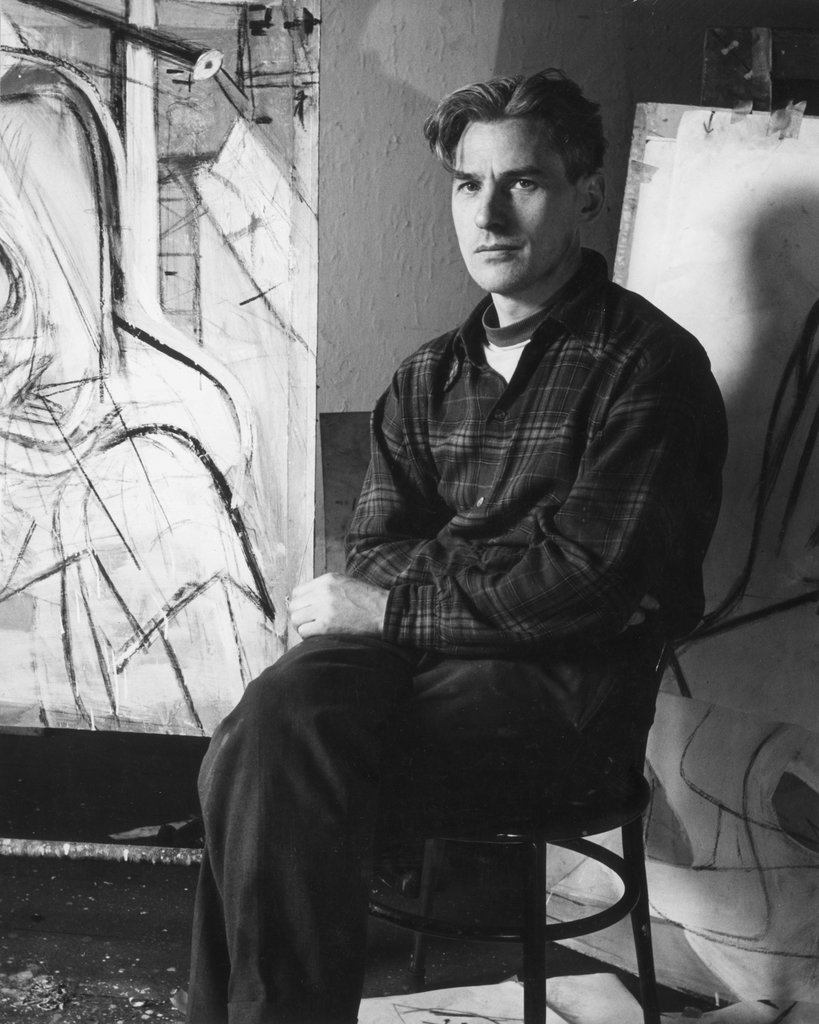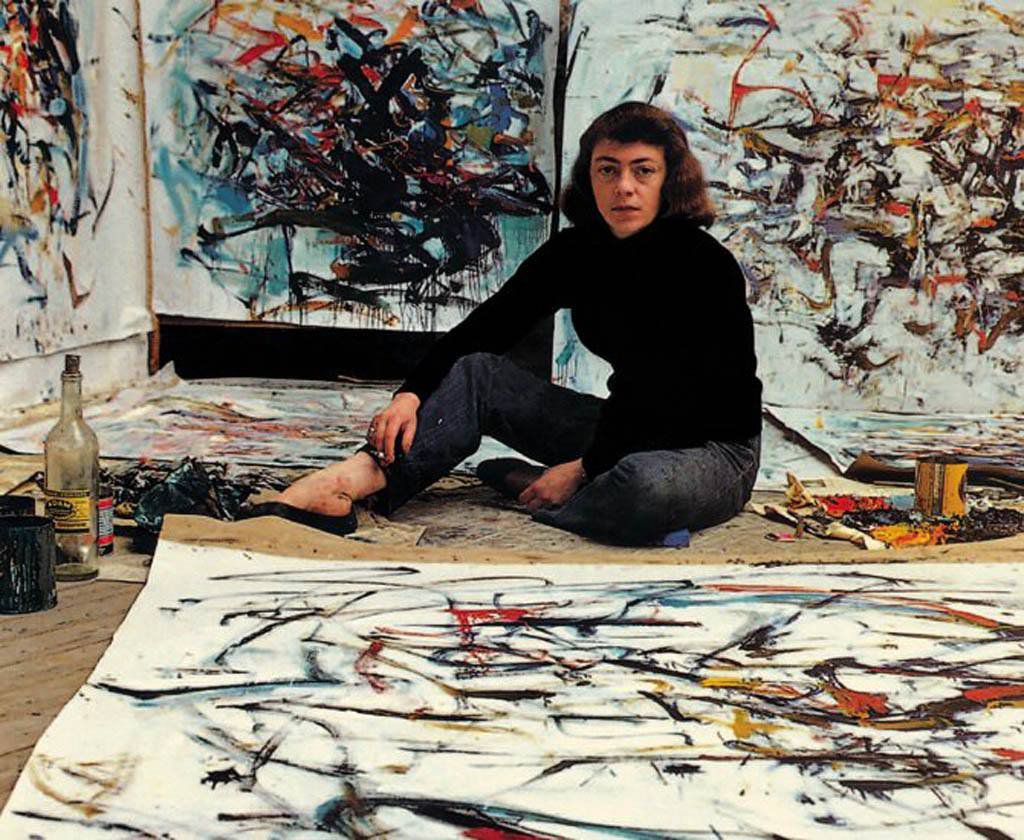 4. What process, materials, techniques, etc., do you use to create your artwork?
My materials are so important to my work. I use crystals (they make my paintings change in the light, adding a dynamic feel), mica flakes (to open up the heart chakra), key shavings (to open the doors of the mind), precious metals like silver dust and gold flakes, raw pigments, and more. I want each piece to look like it's alive, not only with paint and movement but also with natural materials that the living earth provides.
5. What does your studio look like?
I have two studios – an outdoor one next to the garden and river, and an indoor one. They're a "lovely mess." I like to work in my own chaos. Creativity is messy! So while the house is clean, the studio is not.
6. What is an artist tool you can't live without?
All of them! I love the wide range of materials I use in my paintings and I love mixing things up and using different tools.
One special tool that I got from my brother is a five-in-one – the kind you'd find on a construction site. I use it all the time to scrape and add paint and create texture. My family came from the construction business, so I use a lot of those materials to make my art.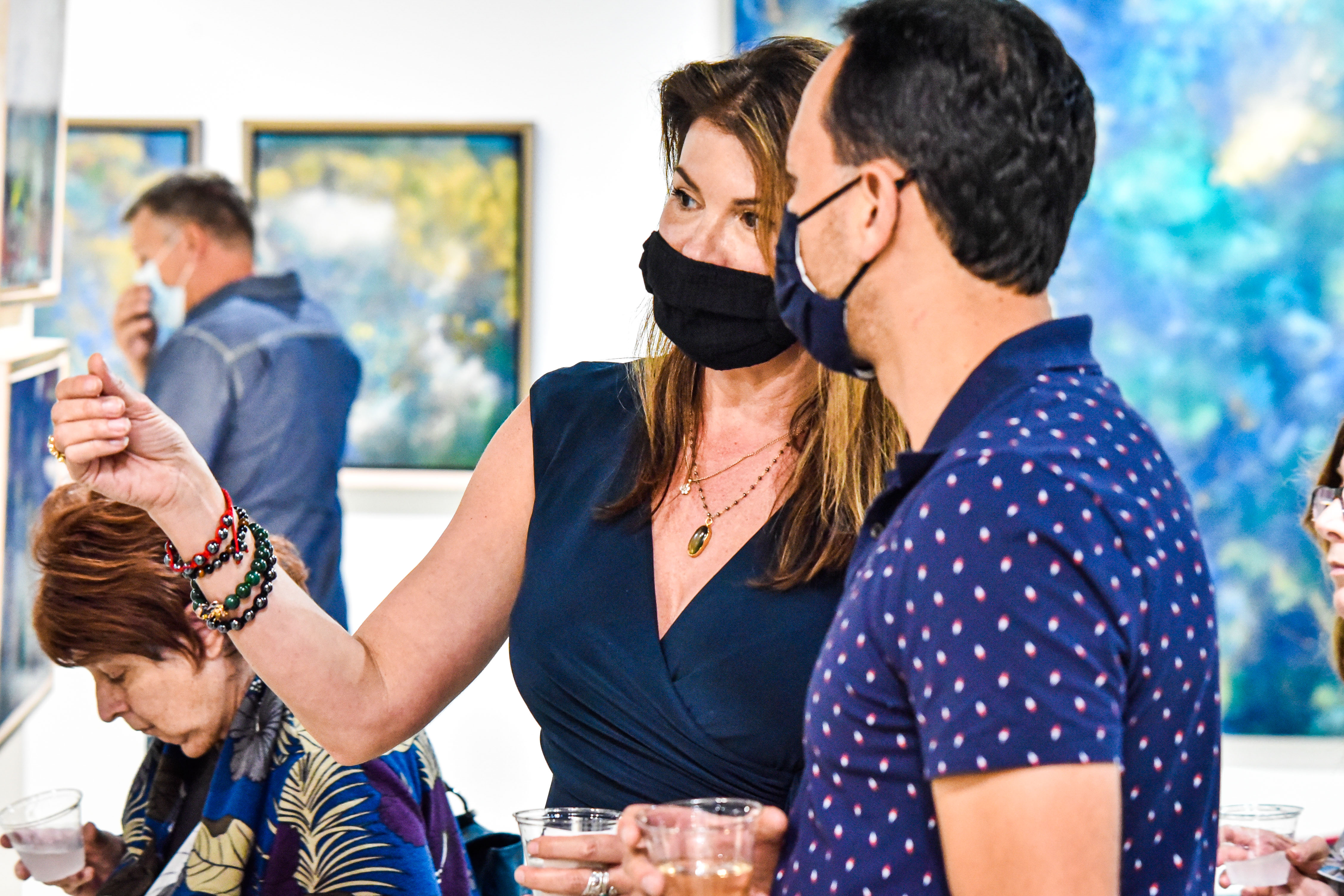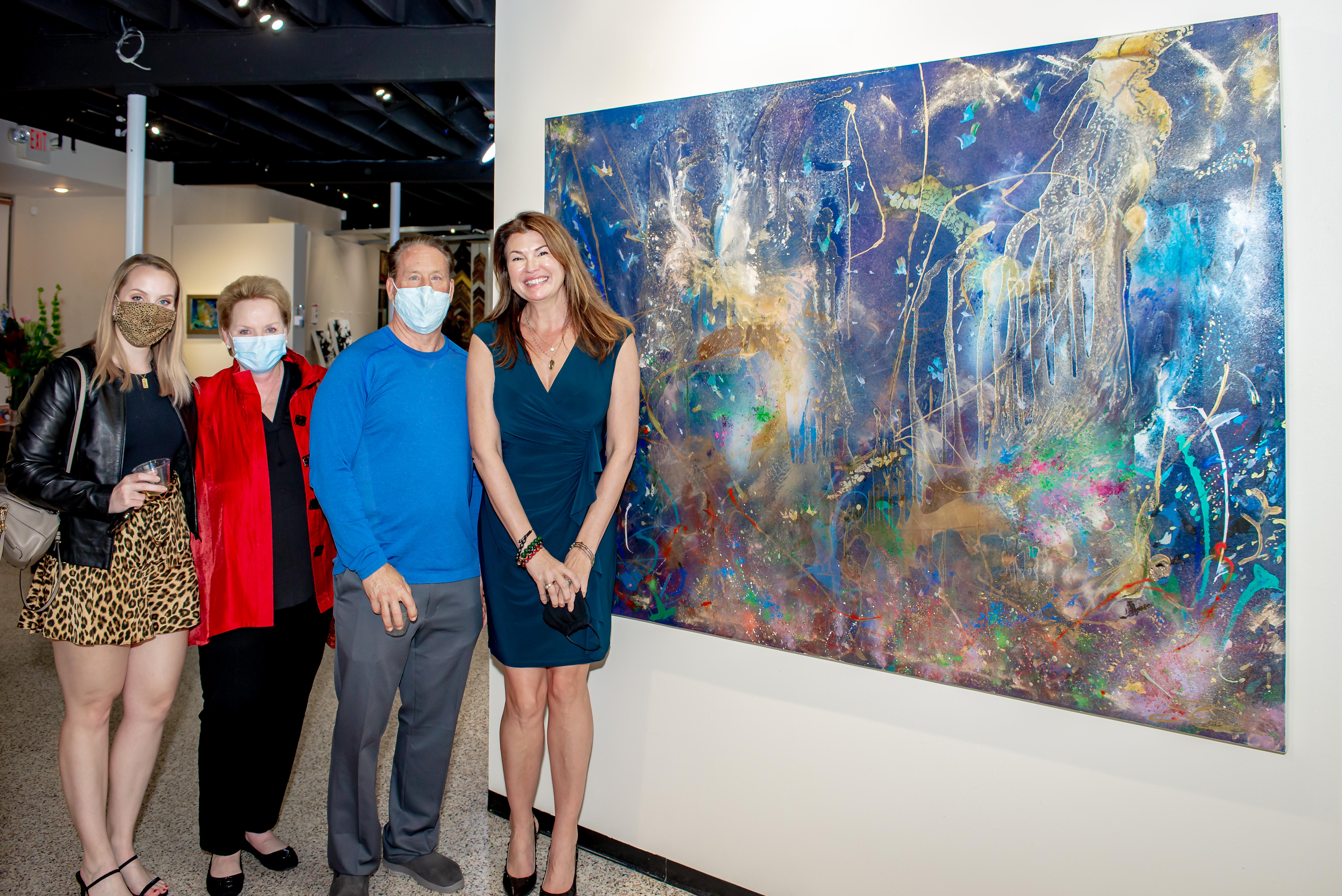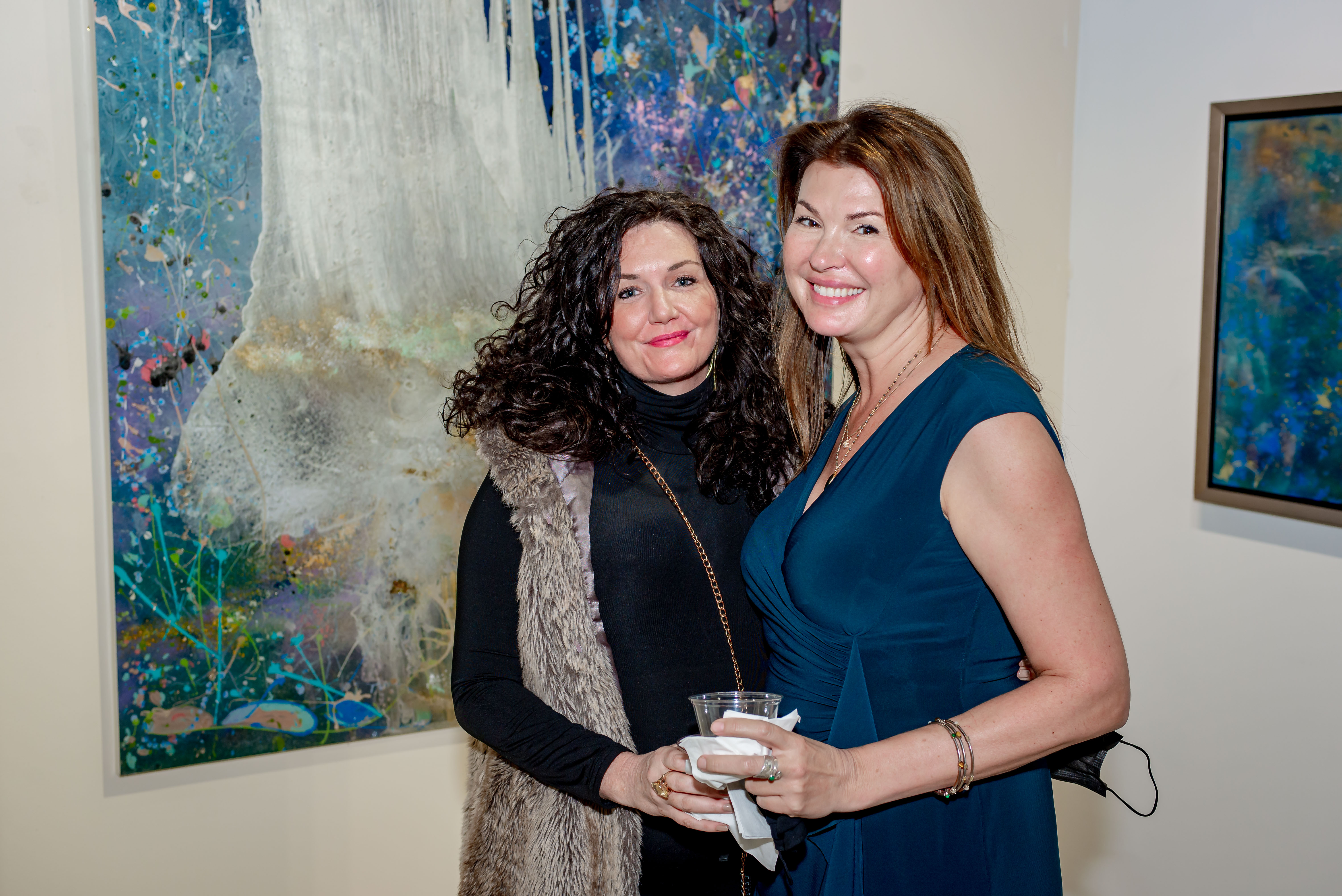 7. What memorable responses have you had to your work?
People tend to react very emotionally to my work. I even saw a woman cry while at one of my shows in Paris. I've had similar reactions to my shows in New York. The energy and emotion I put into each piece really does touch people in a special and significant way.
8. What are you currently working on?
I can't share all the details yet, but I'm currently working on a permanent solo collection that will span five floors of a special public space. It's extremely exciting – stay tuned for more info!
I can't not make art. That's a little like asking, "Why do you breathe?" I would die if I couldn't paint – it's such a huge part of who I am. Don't talk to me if I haven't painted in a week!
10. Anything else you'd like to mention?
Ultimately, I create these pieces for myself – each piece is something I'd want for my own home. When one of them finds a new home, I think, "Oh, I'll create another to replace it for my own home" – but then that piece finds a new home, too! Michael Murphy is the only person who can convince me to part with my favorite pieces. We are great friends and I am glad to have Michael Murphy Gallery as my premier gallery.